Vertigo Shock @ Molly Malone's 4/16 Featured on "UpOut Los Angeles"
VERTIGO SHOCK IS BACK!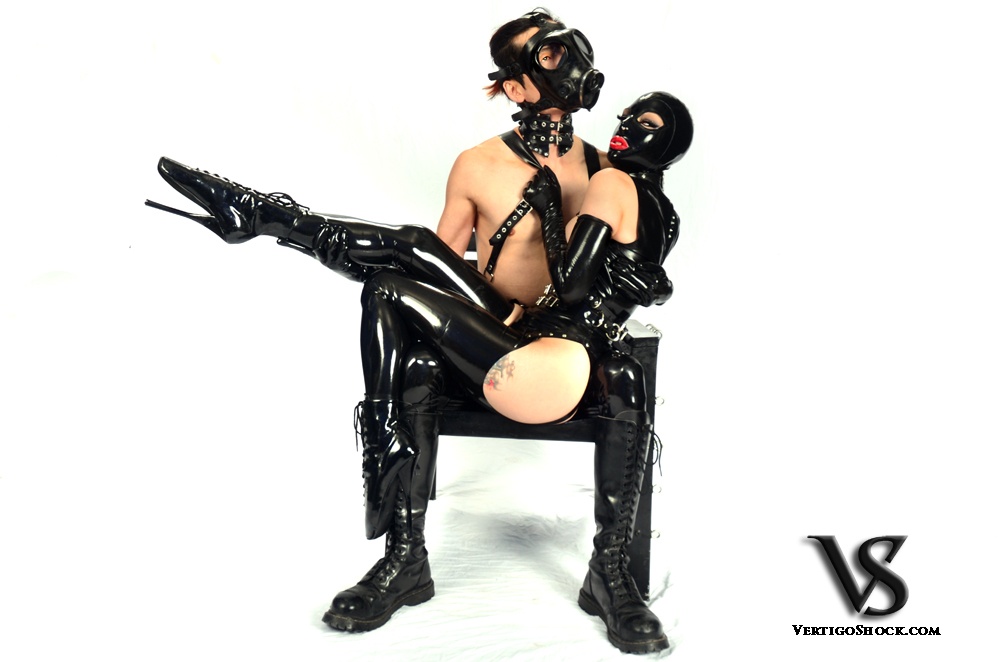 Vertigo Shock, the musical brainchild of Los Angeles personality Saehwan Koo, has been delivering their distinctly theatrical sound to the world since 2002. Having performed with names like My Life with the Thrill Kill Kult, Pig Face, Genitorturers, Shiny Toy Guns, The Enigma Sideshow, and Brothers Grim Sideshow, Vertigo Shock offers a universally accessible alternative tone, while at the same time reviving and preserving the grindingly synthesizer-driven sound and feeling of their subversive musical forefathers, Vertigo Shock's performance seamlessly combines candidly personal music with an almost shockingly genuine portrayal of fetishistic visuals and emotions to create an overall animalistic kinky spectacle that will engage all of your senses and leave you feeling hungry for more.
One of the only bands with a real BDSM dungeon on their roster (operated with the lovely Mrs. Koo), Vertigo Shock does not evoke the kink scene for shock value, instead embodying the true fetish lifestyle and mindset to deliver it as a heartfelt love-song to the world.
Change of underwear suggested.
Your next opportunity to see Vertigo Shock in action will be Saturday, April 15th at LA venue Molly Malone's (575 S. Fairfax Ave). Doors open at 7:30pm; Vertigo Shock will take the stage at 10:30pm. This show is 21+, so ID is required.
Official Site: http://VertigoShock.com
YouTube Channel: https://www.youtube.com/user/vertigoshock
iTunes: https://itunes.apple.com/us/artist/vertigo-shock/i…
See the full write-up here: http://www.upout.com/la/do/vertigo-shock-live